Beware Keyword Stuffing!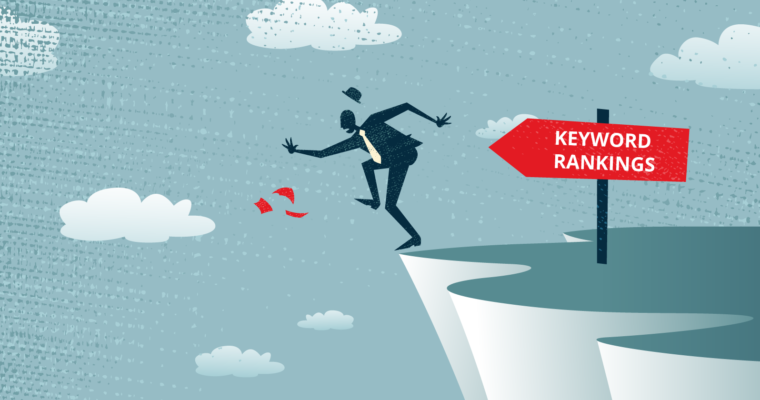 There was a time when stuffing as many keywords into a website was a great strategy at getting ranked and visibility in search. If your SEO company is still employing this strategy today, it's a sure red flag that they aren't up-to-date on their rules. Nowadays, keyword stuffing is heavily frowned upon by Google and other Search Engines as it degrades the user experience on a site.
Here it is, straight from the horse's mouth:
User experience is a key component to getting ranked in today's SEO landscape. Keyword stuffing hurts the user experience because it is very difficult to write good content that reads and flows naturally. The example above provided by google is an excellent example of a very odd sounding paragraph with "cigar humidors" stuffed in all over the text. Read that paragraph out loud and see how it sounds… not natural and not good!
Here's another example: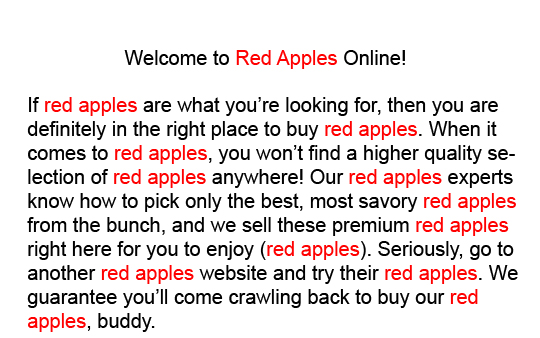 Keyword stuffing is a dangerous practice that will not only get zero results for your site, but in many cases may get your domain penalized. A good SEO strategy involves optimizing the user experience, writing creative and engaging content, building solid links and sprinkling keywords naturally in that content too. Just don't overdo it!