Small Business SEO: Is Your Website Technically Sound?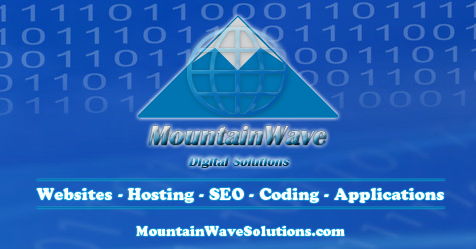 Small Business SEO – What to Think About
Technical SEO is one thing that any small business SEO should talk to their clients about, especially when on-boarding a new website or picking up a site that has been around for awhile. The ability for search engines to be able to crawl the code on your website, build and evaluate the page structure and content structure of the site and the ease and efficiency it can do these tasks makes up a huge part of any SEO strategy.
It's important to think about all of these things not after your website is built, but before and while the actual coding or setup is being done. One thing I see a lot of as someone who dabbles quite a bit in the world of small business SEO is websites where little or no thought is given to how search engines will crawl and navigate a site. This can be a costly mistake andn it's often much more difficult to correct this after a site has been live for a long period of time. I've had some clients come to me with blog sites with dozens or hundreds of posts with no SEO thought given only to tell them that the content is basically useless until proper SEO has been applied. 
Hence the topic of today's article; what is Technical SEO and how does it apply to an overall small business SEO strategy.
Technical SEO
When we get ahold of a new site, the first thing we do is an extensive technical site audit. This is important because if you want your site to be noticed by search engines, it needs to be technically sound. This means the site was built to follow all the rules; no broken links, bad redirects, robots.txt file and .htaccess files are in order, distinction between the www and non-www URL for the domain. All of these things can be missed by a web designer and if your site is not being constantly maintained they can build until they become and issue.
We can then generate a report and get to work fixing technical issues for the site. A brand new site with lesser amounts of content or pages is easier to fix so it's always preferable to do this early in the process of building your site. For sites that have been around awhile, there can be thousands of issues to fix that can take a large amount of time. There's no automated way to fix these issues, they must be dealt with on a case-by-case basis.
MountainWave Digital Solutions SEO is designed for small businesses. We work with single owners, families and non-profits to put together an SEO solution that doesn't break the bank. 
Why Do Technical Factors Matter for SEO?
Search Engine Optimization is not just "what you see is what you get." There are multiple things going on with a website that contribute to how well your site can be found by a search engine. In addition to "on-page" and "off-page" factors, the "Technical" aspect of CEO ensure that search engines can find  your site, crawl it quickly and efficiently as well as evaluate content and links. Technical SEO deals with the code back end of the site.
How MountainWave Solutions can Help Small Businesses in Colorado
There are a ton of companies doing SEO these days, everything from small one-man shops to large digital agencies in and around Colorado. As a small business located in Castle Rock Colorado, we understand that the budget is not always there to pay a large agency for SEO of a website. At the end of the day, a large agency isn't doing anything we don't do… the rules of Google or Bing are exactly the same whether we do it or a large digital agency does it. 
Your business can get started today absolutely free! We can do a thorough scan on your site and provide a report on the overall technical health of your website. If you decide to continue your SEO journey with us; know that we pride ourselves on honesty, integrity and helping in any way possible. Whether you want us to do it all, or you want to lean some aspects of SEO to use on your site… we are there to help!
Would you like to learn more about Technical SEO ? Here's a few resources: