Our Services
SEO for Small Businesses
MountainWave Digital Solutions provides the best SEO Services for Small Business. We have over 10 years of experience working specifically with small businesses to help them reach their goals via Search Engine Optimization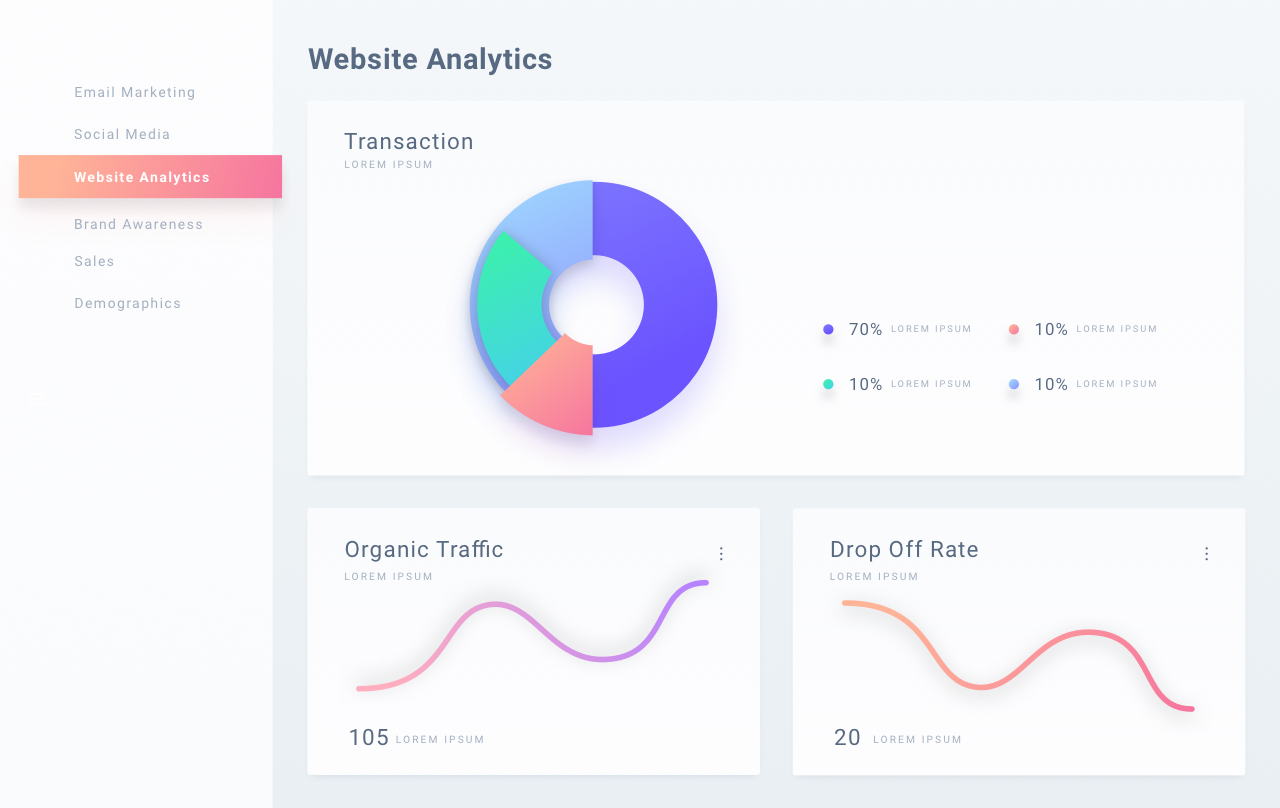 Want to Drive More Traffic To Your Website?
Search Engine Optimization or SEO is the process of of making your business website more attractive to search engines such as Google and Bing. Search engines use programs called "crawlers" to scan your site, using an algorithm these crawlers ensure a website follows the rules (best practices) and evaluates content to determine if your site should be shown in search results.
A good SEO campaign ensures your site is following Google's rules, is a trustworthy source of credible and reliable information and has content that allows your website to rank in search engines. This is all addressed through a combination of content audits, keyword optimization, site speed and performance and trust driven practices like business listings, citations and backlinks.
MountainWave Digital Solutions has been helping small businesses get their websites found for over 10 years! We specialize in SEO campaigns small and individual owned businesses and work hard to understand your business and its goals.
Technical SEO
Site speed and performance
Crawlable by Google
Fix Broken Links
Fix Broken Images
Secure (HTTPS used)
XML Sitemap
Learn More
Technical SEO is optimizing your website to look attractive to Google or Bing's Crawlers when they scan your website. We will ensure the site is optimized for speed and performance, fix any broken or missing links and images, ensure your site is using secure protocols and build sitemaps if necessary.
Technical factors are an important ranking factor for SEO and having all these boxes checked goes a long way to ensuring search engines will rank your website over competitors with slower or broken web sites.
Local Search Visibility
Consistent Identifying Information (NAP)
Google My Business Optimization
Online business listings
Learn More
 Did you know that a Google My Business page is one of the easiest and most effective things you can have for local SEO? Just like on-site content for SEO though, Google My Business has certain rules that must be followed to rank well and show in search.
We will work with you to get your Google My Business page set up (if necessary,) optimize it and make sure it checks all the right boxes for Google.
Google My Business is excellent additional real estate you can own on Google Organic Search Results to help your business be found and drive additional traffic.
Visitor Analytics
Data and Insights on Who Visits your Site
Tracking of Visitor Behavior and Preferences
Comprehensive Tracking Available!
Learn More
Do you truly know how many visitors come to your site each month? How about what your top visited pages are or what search terms users typed in to find your website?
As part of our analytics program we will ensure Google Analytics and Google Search Console are properly set up on your site so you know what is going on at any point in time. Not only are these tools extremely important from a Digital Marketing standpoint but their data can also be used to extend and expand on marketing campaigns outside of SEO.
On-Site SEO
Build Website Trust
Titles
Meta Descriptions
Content Auditing
Keyword Audit
Image Optimization
Learn More
Onsite SEO is the practice of making sure your site will rank for keywords that are relevant to your visitors and your business. Typically keyword research and audits are completed first to evaluate what (if any) keywords your site ranks for, what keywords it should rank for and then how we can modify the site to rank those keywords. Each page's title tags, headers and meta descriptions is evaluated and optimized to ensure messaging and keywords match searcher intent.
It is also important your site contains content that reached out to visitors and matches what they are searching for. We will do a comprehensive audit of your content and notify you if changes need to be made.
Content writing, editing and optimization is available as an additional service.
Offsite SEO
Backlink creation
Backlink monitoring
Local Business Citations 
Learn More
As part of our SEO Campaign we work to build solid, trustworthy backlinks to increase trust and creditability with your website. Additionally local business citations will be built to give a boost to your small business SEO results.
We will continue to build and monitor backlinks and other trust-driven activities throughout the life of your campaign to ensure your site builds excellent credibility and trust.
Website Development
1 Hour Per Month – Minor Changes
Small structural or layout changes
Header/footer/navigation adjustments (if needed) 
Learn More
Sometimes during an SEO campaign, structural or layout problems exist on a site that could affect your ability to rank. Each SEO plan comes with 1 hour of web design/development time to account for those changes!
We want to make sure your site is projecting the best image possible and able to impress search engines so you rank better.
Additional web design and development options are available for an additional cost.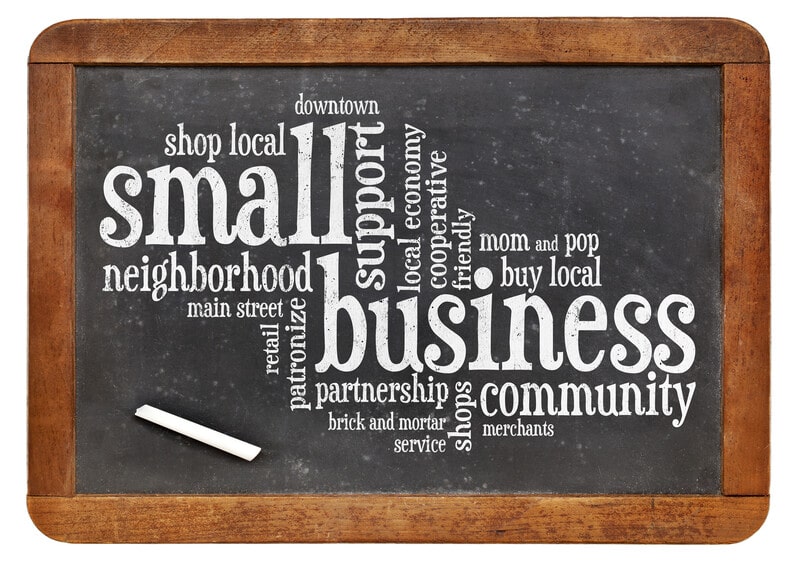 Experienced and Adaptable
Working in the web industry for many years has given us the opportunity to work with many different small businesses in several different niches. We take the time to meet you, understand your business and uncover valuable information we can use for your small business seo campaign.
SEO and Digital Marketing is rarely a "one size fits all" operation and to do it properly strategies and implementation must be crafted based on the business and what audiences they are trying to target. Here's a few different industries we have worked with:
Realtors/ Real Estate
Home Inspections
Alternative Medicine/ Natural Health and Wellness
Online stores/E-Commerce
Weather Consulting/ Weather Content
Integrity is at the Center of What We Do
Let's face it, there's a million companies out there that provide SEO. The good ones can get fast results but often charge premium prices – many effectively price out small owned business in favor for the "enterprise" clients that can easily spend tens of thousands of dollars per month.
The bad ones often just collect money and don't do anything at all, claiming they offer affordable seo, but don't deliver results. In some cases, they can cause so much damage to your site that you may receive a manual penalty from Google or your domain may effectively be trashed. If this happens it can cost tons of money and many hours of work just to recover.
Being in this industry long enough you see people taken advantage of because they don't understand what is being done or why. It harkens back to the day of auto mechanics telling you a bunch of costly repairs needed, simply because most folks don't know how to go out and look at their engine or brakes and being able to understand what's going on.
MountainWave Digital Solutions works hand in hand with our clients and an expert in SEO for small business. We are happy to help, offer suggestions or even educate our clients what we are doing and why. It is very important to us that we are a good fit for our clients as they are for us.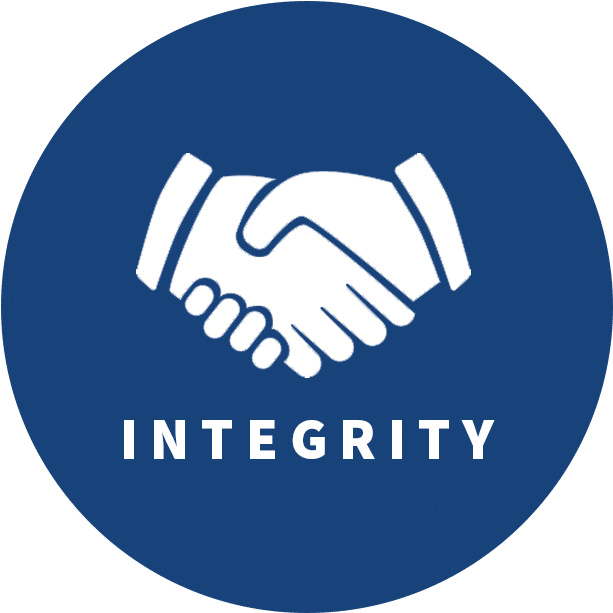 Timeline (What to Expect)
Month 1
Build the Foundation!
Without a good foundation, event the most sturdy house will fall!
For the first month, focus is on:
Campaign setup
Keyword research
Technical Website Audit and Fixes
Data/Analytics Setup
Website content audit/ searcher intent
Keyword and backlink audit
Business Profile Setup
Month 2-5
Build the Structure!
With any foundational issues identified we can start building trust, content and rankings for the website, including:
Fix any remaining site technical issues
Start keyword optimization and implementation
Spread the word! We will build online search visibility and trust/credibility for your website
Rank tracking and adjustments based on results
Month 6+
Reach for the Sky!
As your SEO campaign begins to build momentum, we will keep track of ranking keywords and suggest recommendations and strategy changes as necessary. At this point we continue activites to maintain and build momentum:
Monitor technical and on-site SEO factors and adjust as necessary
Continously evaluate strategy to see if more keywords can be gained
The above is a decent representation of what we do to get your site better search visibility. If you have any specific questions about any of our process please