Our Services
Fast, Affordable and Responsive Website Design
MountainWave Digital Solutions can partner with you to give your existing website a makeover or build something new. We are SEO's at heart so all of our websites are fast, responsive and designed with Search Engine Optimization in mind
Responsive Web Design
Having a responsive website for your small business in more important than ever. Many of our clients receive more traffic from mobile devices such as phones and tablets than on traditional desktop or laptop computers. If your site does not display images, text or calls to action properly it could mean your visitors leave and a lost sale or potential customer.
Our websites are designed to be cross-platform meaning they appear well on both traditional computers and mobile platforms. This ensure potential customers will be able to find the information they need without images or text being cut off. A good user experience is vital to retaining users, converting them and being found online. 
MountainWave Digital Solutions has designed and implemented websites for dozens of small businesses! Our fast and responsive web design with an eye towards search engine optimization means not only will your site be ready to be found online, but that it will be efficient on capturing user attention and conversion.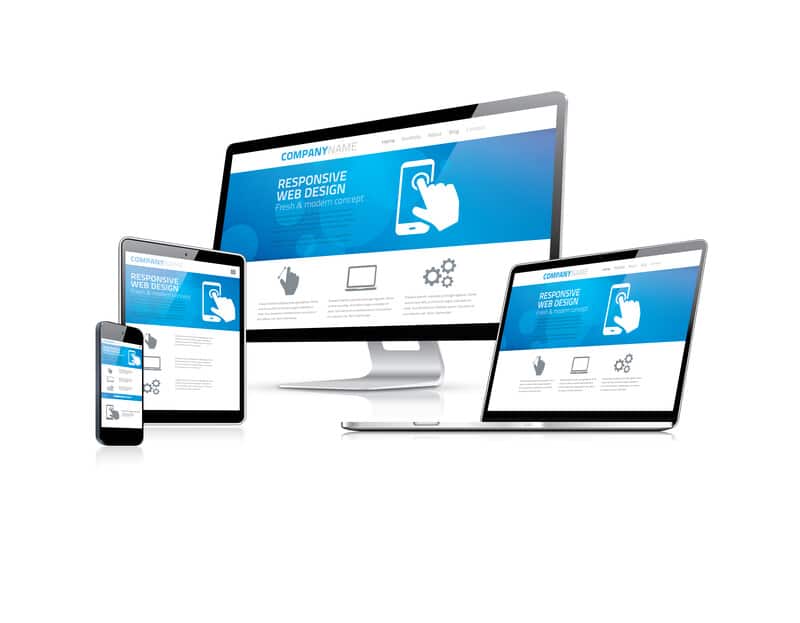 Web Design Frequently Asked Questions
How Much Does a Website Cost?
This ultimately depends on how customized you want your website to be. We offer prebuilt web templates we can design your site on top of or we can build something from scratch. For most small businesses our pre-built options are a great way to keep costs minimal but still have an amazing looking and performing website. For those looking for a much more personal touch, an e-commece solution or something more complicated we can accommodate those requests as well. For more information on those heftier projects, see our website development page for information.
We absolutely understand as most of our clients are small business owners that immense budgets for a website are not realistic. We will work with you to find the perfect solution in terms of design but also in cost.
What Will My Website Be Built On?
Our preferred CMS (content management system) is WordPress. 64 million websites online use WordPress including some of the industry's biggest companies… we love it because it gives us the flexibility to design a website exactly how we like. Since SEO is so important to us, we always have a mind towards making sure our websites are ready for SEO and to be found online. WordPress gives us the best opportunity for that along with being able to keep your website fast, efficient and secure.
Depending on your project and goals, we may work on other platforms as well. If you have questions about that please contact us.
Will My Website Be Ready for SEO?
Absolutely! All our websites are built following Google's best practice recommendations for site speed, performance, layout and search engine optimized websites. Each side is set up and audited to ensure that whether we are doing SEO on your site or someone else, the site is ready to be optimized and start being found online! If you're interested in pairing our SEO services with your website you can find more information on our Search Engine Optimization service page.
How Often Should a Website Be Updated?
Industry best practices recommend a site refresh at a minimum of ever 2-3 years. 
Who Will Host My Website?
We offer hosting for many of our client's websites. Our fast servers are located in the U.S. and have excellent uptime and response time. If you want other suggestions for hosting or have your own we are happy to help with those as well!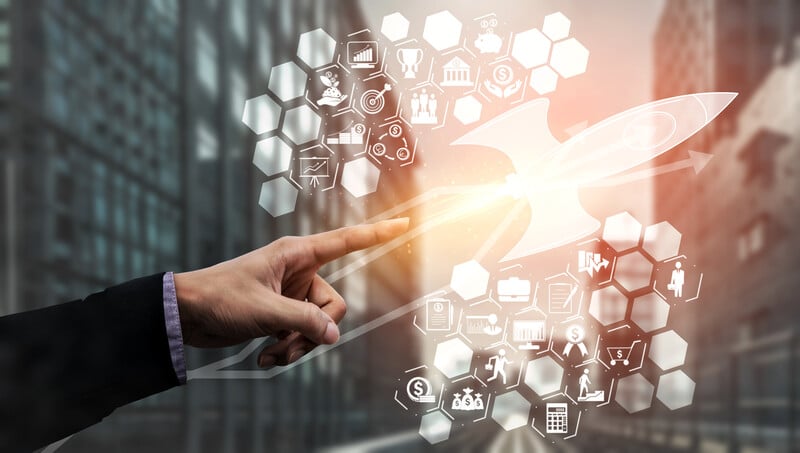 Perfect for Small Businesses
ow can we offer lower prices than large agencies? Simple! Over 10 years of experience building websites means we've been around the block a few times. We've figured out what works and what doesn't. This has allowed us to streamline the process, be as efficient as possible and truly be an affordable web designer.
We understand that most small business owners don't have huge budgets to work with but still want a great looking site that can help drive business. We employ a few things to help us get this done for our clients:
We are a small team with lots of knowledge – this means when you call or have a question you talk directly to us
We take on a limited number of web design projects each year, this allows us to keep costs down but keeps our care and level of attention high for each project
We are not afraid to refer larger projects away – this keeps our focus on our small business clients ensuring they are never second to a large company and allows us to provide the best affordable web design
Project Kickoff
Build the Foundation!
This is where we get to know you and you business. As an expect in what you do we will ask a ton of questions including:
What you business does
Why your clients love your business (what sets you apart)
Websites you like
Websites you don't like
Colors and branding associated with your business
We will pull all of this information together to get the best possible start for your website 
Site Build and Modifications
Build the Structure!
The fun part! We will set up a staging environment to build your site. There will be a decent amount of communication back and forth as we try to get the site to the final product
We will work with you to add images, content and structure to the website.
We do rely on clients to provide the content, but if you don't have the time we do offer content writing services!
Site Launch
Reach for the Sky!
When your site is built, reviewed approved it's time to launch! A few things we will go over and help with during this phase are:
Pointing a domain to your website
Hosting for the website, whether through us or your own provider
Any touch up or debugging once the site is live
We will disucss maintenance and upkeep services
Introduction and training on your new website
The above is a general walkthrough of our website services but each client can have unique request that cause us to deviate. If you have any specific questions about any of our process please contact us!