WordPress is a Dominant CMS (Content Management System)
WordPress is one of the popular and versatile web platforms on the internet. Businesses of all sizes use the popular content management system (CMS) for everything from blogs, websites and e-commerce stores. 
As its popularity continues to grow and more users utilize the platform for their web presence, WordPress has amassed some interesting statistics and accolades.  While WordPress has a bit of learning curve, it is truly a flexible platform that many digital marketers, search engine optimizers and paid ads profesionals swear by.
With that, here's thirteen interesting facts and statistics about WordPress, updated for 2022:
Usage Statistics
1. WordPress powers 43.2% (a bit less than half) of all websites on the internet
As a platform that was originally dedicated to bloggers, the CMS has grown to be one of the most popular on the planet. Nearly half of all websites are powered by WordPress, some of the largest retailers and e-commerce giants use it in addition to small and medium sized businesses. Chalk this up to the platforms customizability and versatility – a well versed web developer can make WordPress do nearly anything.
2. WordPress usage has increased around 12% per year for the past 10 years
According to prominent web technology survey company W3Techs, WordPress use has increased on the order of about 12% per year for the past 10 years. With a trendline like that, it doesn't appear WordPress adoption is slowing down anytime soon!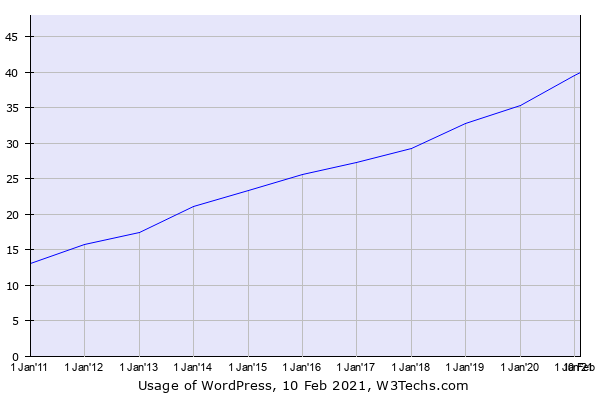 3. Of all CMS's being used online, 65% of those are WordPress Installs
No doubt about it, WordPress has the lions share of online market share for web development content management systems. The respectable 65% beats out other popular platforms such as Shopify, Squarespace and Wix. Shopify is the next second closest in market share at around 6% – much smaller than WordPress.
4.WordPress powers 36.28% of the top 1 million websites
When we refer to the top 1 million websites, we are talking about some of the largest sites (by web traffic) in the world. Notable brands using WordPress include Bloomberg, Nike, and The New York Times -along with several large companies with a presence online.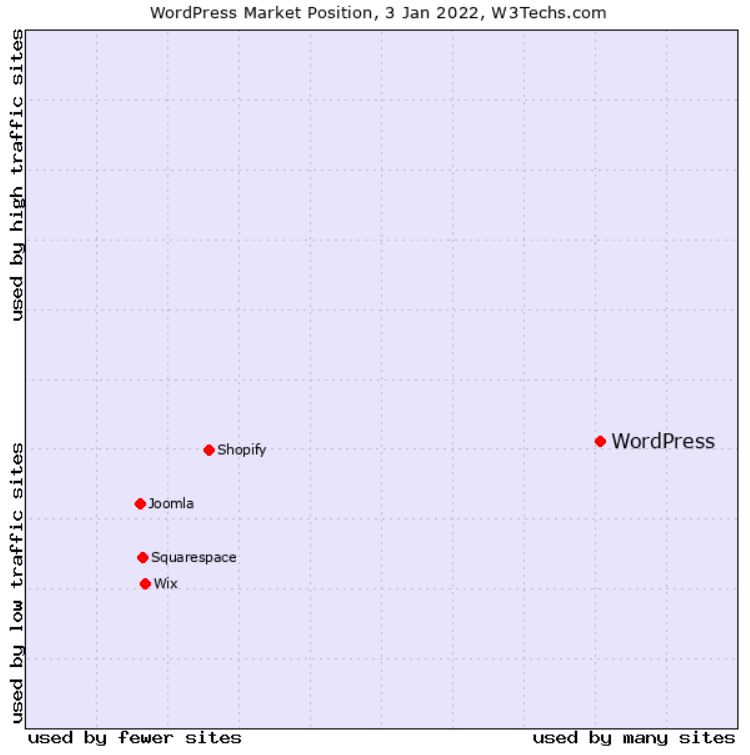 5. 20.4% of WordPress websites use WooCommerce
Woocommerce is a popular platform that sits on top of WordPress, transforming it into an online e-commerce store complete with inventory tracking, shipping and dynamic pricing. The shopping platform, like its parent platform, is incredibly customizable and versatile – again it makes Search Engine Optimization much easier for professionals that choose to implement it.
Plugin Statistics
6. Yoast is the most popular plugin
Boasting more than 5 million activations and more than 26,000 five star reviews, Yoast's SEO plugin is the most popular on the platform. Many search engine optimization companies (us included) use this tool to perform on page optimization on their websites. The plugin can be easily used by the average user, but combined with SEO knowledge and experience – it is a truly powerful tool to get a website found on Google.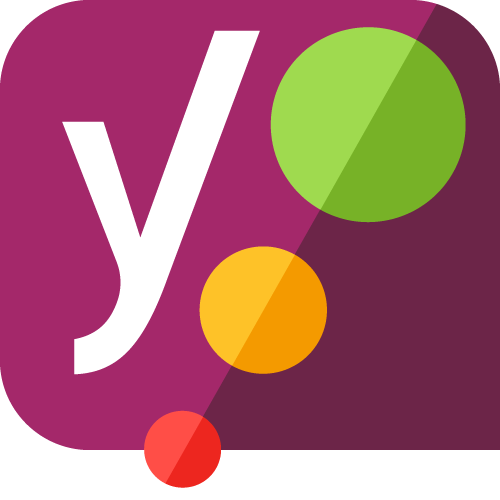 7. The WordPress Plugin Directory contains over 60,000 free plugins
You've heard us mention how versatile WordPress is and this is a big reason why. A library of plugins is avaialabe that can literally transform the platform or add nearly any type of functionality. This doesn't include the nearly limitless supply of paid plugins that can add even more functionality to WordPress.
Theme Statistics
8. Over 31,000 themes are available for WordPress
Roughly 9,000 of the themes in the total number for WordPress are free themes. The average cost of a paid theme for WordPress is around $77 with higher end plugins having better quality and more functionality. Honestly, we've found a bunch of free themes that are great, as well as paid themes that are awful… so do you research and pick what is best for you.
9. Divi and Astra are the most popular themes used by the top 1 million websites
Divi and Astra are two popular WordPress themes integrated with a page builder option. We often find that clients that want to make changes on their own website have an easier time with these two platforms than trying to modify standard WordPress themes and pages. Is there any wonder why they are so popular?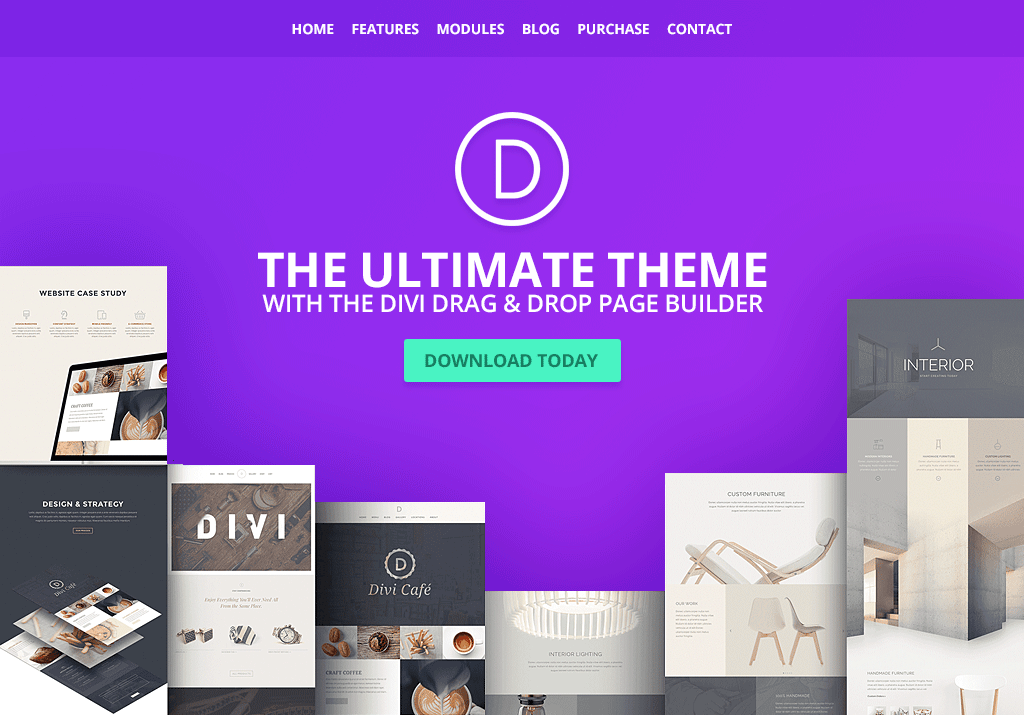 Security Statistics
10.
Wordfence reports up to 90,000 attacks on WordPress sites every minute
As one of the most used CMS's on the internet, it's not a big surprise that WordPress is often the most targeted. Wordfence is a plugin that blocks and mitigates attackers from compromising a site. Their plugin reports nearly 90,000 attacks on WordPress sites per minute… if you use WordPress make sure you have hardened the site from attackers!
11.
The top three plugins that hackers love breaking into are TimThumb, Revslider, and Gravity Forms
Another reason why it is important to keep your plugins updated. Attackers love to gain access to your site via TimThumb, Revslider and Gravity Forms. We see all three or a combination of these plugins used on many sites. This is why it is all the more important to regularly update your website and keep everything updated – we can help out with our website maintenence plans.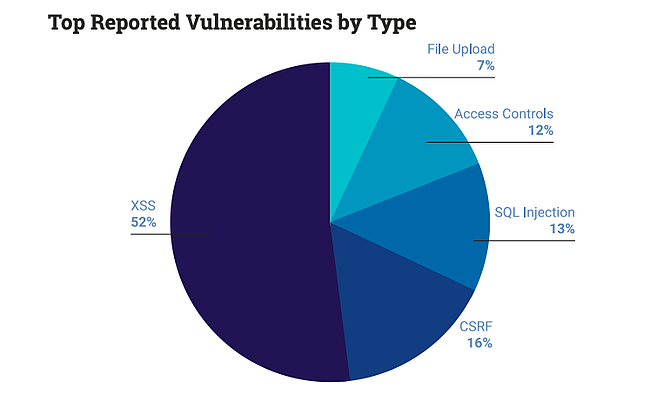 12.
61% of infected WordPress sites are out of date
WordPress websites that are out of date are easy to hack, why do you think they release so many updates per year? If you have a WordPress website that is not being regularly updated and maintained – we can help out. WordPress platform updates are part of our website maintenance plans.
13.
The average cost of a new WordPress website is $1,000
However, WordPress websites that are highly customized can run between $1,000 and $100,000. Most small business websites built here at MountainWave Solutions average in the $1,000-$2,000 range.
On average the typical WordPress designer/developer charges around $50 per hour for their work.
Summary
Hopefully this gives you a glimpse of some interesting information about the platform known as WordPress. The biggest reason it is our platform of choice is it's versatility, flexibility and the results we see with Search Engine Optimization and Paid Ads. We see more success on this platform with better results than any of the other mentioned platforms.